Here at Rangeland Quality Meats we are farmer-owned and family operated. We are proud of our long history in the industry and take a lot of care to produce a premium "paddock to plate" product. We stand behind products that we have fine-tuned over the 140 years our family has been grazing cattle in Queensland. We love our land, we love our country and we believe in conscientious stewardship that will see our family having the privilege to call themselves graziers for many years to come.

At RQM we pride ourselves on the strict set of production values we follow to supply you with the best tasting beef. All our beef is- - Hormone free, - Paddock Raised, - Chemical and Steroid free, - Humanely treated, - MSA Graded - Cattle Care accredited For more info, or to discuss how you can purchase this meat, please call Alister on 0400 636 683, or email him at info
@rqm
.com.au
Rangeland Quality Meats
5 days ago

Beef Cuts
Click on the areas of the Bull to view best meat cuts and how to use them.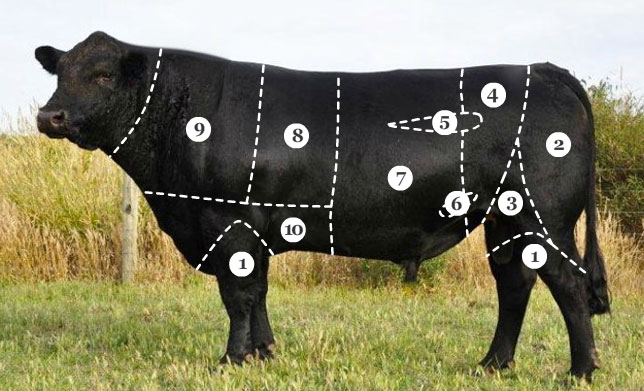 Blade/Chuck
A lean cut, either roasted whole or diced, the blade/chuck is destined for the patient chef.  Your reward for slow cooking these cuts is a tender dish packed with flavour.  A great value cut, perfect for family dinners.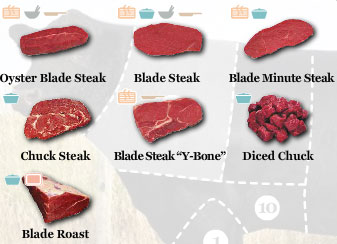 Cube Roll
The most popular of the premium steaks, this is a juicy tender cut, full of flavour.  It can be cooked whole as a glorious roast, or portioned into juicy steaks.  A great cut for the entertainer or the family chef, everyone will be satisfied.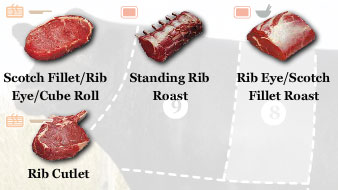 Shin/Osso Bucco
An underestimated and relatively inexpensive cut, perfect for slow cooking or casseroles, the meat has a superb texture, and the bone in (Osso Bucco) adds extra flavour.  A great cut for a one-dish meal.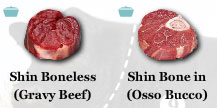 Brisket
Rolled and tied, this is a wonderful cut of meat that is perfectly suited to slow cooking to release the flavour from the meat and to provide a meal packed with texture.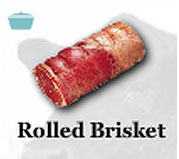 Striploin
An all-time favourite, the striploin has a fine, yet firm texture and is rich in flavour.  It is perfect either roasted whole or barbecured/pan fried as a steak.  Part of this cut is the T-bone steak - the typically Aussie steak where you can enjoy the sirloin on one side of the bone and the fillet on the other side - two steaks in one!

Tenderloin
Tender by name, tender by nature, this is the most tender of steaks.  Due to its small size and popularity it is also the most expensive cut of meat.  Mild and subtle in flavour, it is perfect for the barbecue, stir frying or pan frying.

Skirt
Best diced or rolled, the skirt is most suited to casserole or slow cooking, with a focus on slow extraction of flavours and juices from the meat.

Rump
A great all-rounder and good value for money.  It is a lean and full-flavoured cut made up of three parts.  The Cap (a favourite for grilling or roasting), the Rost Bif or 'eye' (cooked as a stand alone roast or perfect when portioned into steak medallions) and the Tri Tip (perfect for thin slicing and quick cooking or even as a small roast).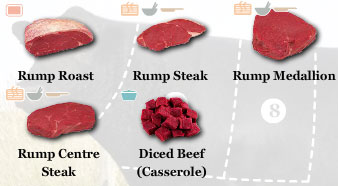 Topside/Silverside
The topside is from the hindquarter and is a very lean and versatile cut.  It is a great cut for roasting, mincing, casseroles, schnitzels and recipes where lean meat is required.  The silverside is also the most common cut for 'corned beef', an old fashioned but delicious way of preparing the meat!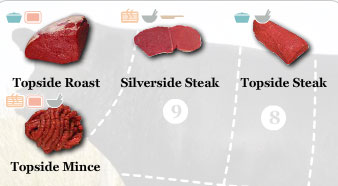 Knuckle
From the hindquarter, the knuckle is used for dicing, roasting or thin slicing.  It has a firm texture, so is most suited to slower cooking, the reward for this being great flavour.  Some examples are Stroganoff or kebabs.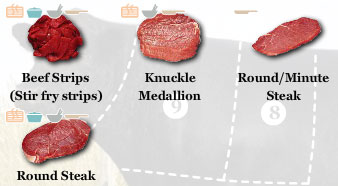 Quality Eating Guaranteed – our award winning beef is industry graded (Meat Standards Australia) for superior taste and tenderness every time (you can check out the MSA eating quality standards here )
No Nasties – No hormones, no antibiotics, just beef
100% safe and 100% traceable – we know where your beef comes from, right back to birth.
Animal Welfare – we are farmers, our cattle are our life, we treat them with respect and care. They are humanely treated, guaranteed.
Free-Range – our cattle are all raised on natural pasture, out in the paddock, with access to all they need – feed, water, shade and shelter.
Ethically Produced – Producing top quality beef shouldn't come at the cost of our environment. We are always conscious of our farming footprint and of minimising our impact on the environment. Keep an eye on our 'News' section for the ways we constantly seek to improve our environment (soil, water, native flora and fauna and pastures).