Print Friendly & Email
BEEF RISSOLES
Serves 6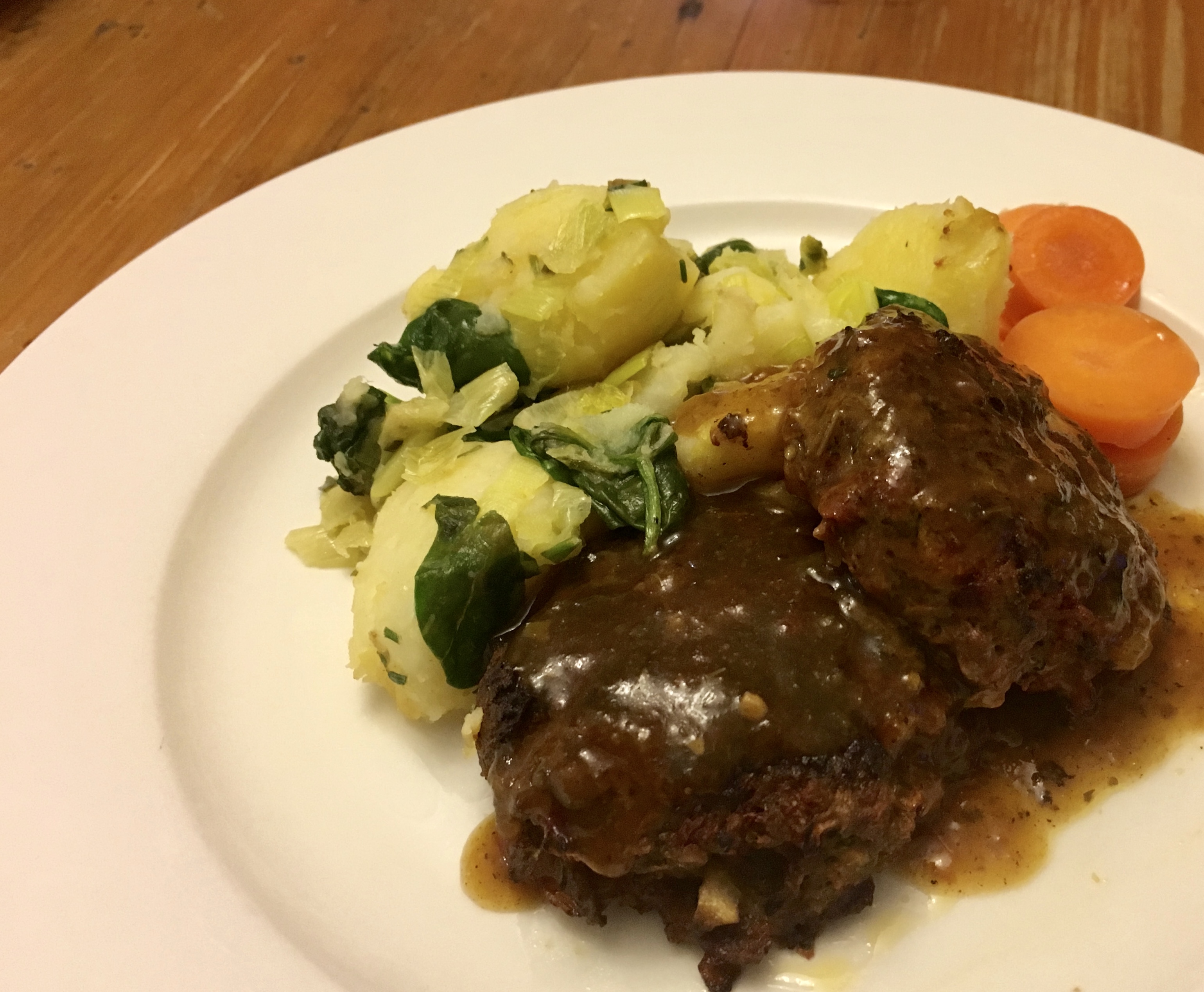 Ingredients
Rissoles
500g RQM Beef Mince
1/2 onion, finely diced
1 small zucchini, grated
1 medium carrot, grated
1/4 cup breadcrumbs
1 egg, whisked
1/4 cup finely chopped herbs
2 tbs tomato paste
1 tbs olive oil
1-2 cloves garlic, crushed
pinch black pepper, ground
splash Worcestershire sauce
1/4 tsp salt
Jus
1 1/2 cups of either beef or vegetable chicken stock
3 tbs tomato relish (we get ours here)
2 tsp cornflour
2 tsp water
Method
Add all rissole ingredients (except the oil) to a large bowl and mix well (we find this works best using your hands)
Shape into 6-8 rissoles, depending on how large you want to make them. Arrange onto an oven tray lined with baking paper, cover and refrigerate for half an hour (this helps them to hold their shape)
Heat the oven to 200 degrees C.
Heat the oil in a large frying pan, at a medium to high heat. Once the pan is hot, add 2-3 of the rissoles to brown on both sides.
Place rissoles in the oven to cook for 15 minutes.
To make the jus – drain the fat from the pan and add the stock, making sure to get all the chunky bits up from the bottom of the pan. Mix the water and the cornflour together, and then add this mixture and the tomato relish to the pan. Simmer on a medium to high heat until it reduces (thickens) to a sauce consistency.
Serving suggestion – we served ours on a bed of smashed potato, carrots and whatever seasonal greens we've got growing in the garden.