Beef Cuts
Click on the areas of the Bull to view best meat cuts and how to use them.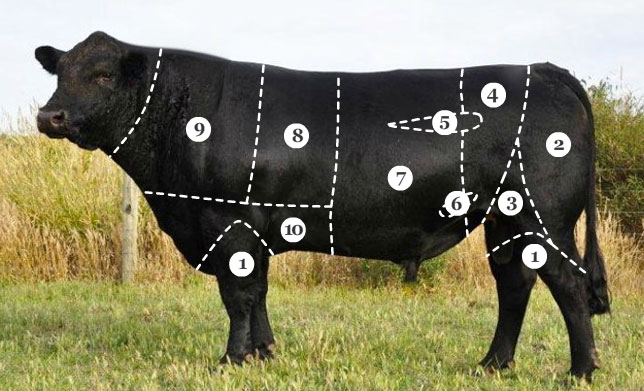 Blade/Chuck
A lean cut, either roasted whole or diced, the blade/chuck is destined for the patient chef.  Your reward for slow cooking these cuts is a tender dish packed with flavour.  A great value cut, perfect for family dinners.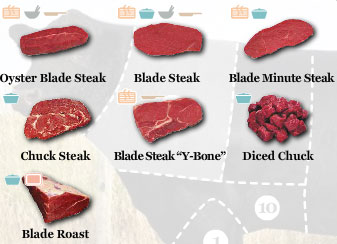 Cube Roll
The most popular of the premium steaks, this is a juicy tender cut, full of flavour.  It can be cooked whole as a glorious roast, or portioned into juicy steaks.  A great cut for the entertainer or the family chef, everyone will be satisfied.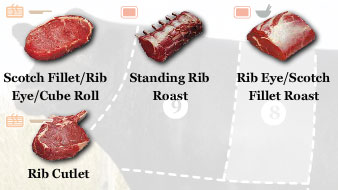 Shin/Osso Bucco
An underestimated and relatively inexpensive cut, perfect for slow cooking or casseroles, the meat has a superb texture, and the bone in (Osso Bucco) adds extra flavour.  A great cut for a one-dish meal.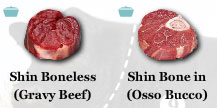 Brisket
Rolled and tied, this is a wonderful cut of meat that is perfectly suited to slow cooking to release the flavour from the meat and to provide a meal packed with texture.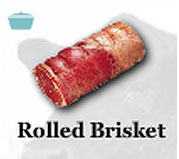 Striploin
An all-time favourite, the striploin has a fine, yet firm texture and is rich in flavour.  It is perfect either roasted whole or barbecured/pan fried as a steak.  Part of this cut is the T-bone steak - the typically Aussie steak where you can enjoy the sirloin on one side of the bone and the fillet on the other side - two steaks in one!

Tenderloin
Tender by name, tender by nature, this is the most tender of steaks.  Due to its small size and popularity it is also the most expensive cut of meat.  Mild and subtle in flavour, it is perfect for the barbecue, stir frying or pan frying.

Skirt
Best diced or rolled, the skirt is most suited to casserole or slow cooking, with a focus on slow extraction of flavours and juices from the meat.

Rump
A great all-rounder and good value for money.  It is a lean and full-flavoured cut made up of three parts.  The Cap (a favourite for grilling or roasting), the Rost Bif or 'eye' (cooked as a stand alone roast or perfect when portioned into steak medallions) and the Tri Tip (perfect for thin slicing and quick cooking or even as a small roast).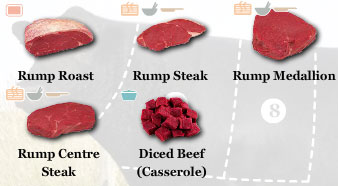 Topside/Silverside
The topside is from the hindquarter and is a very lean and versatile cut.  It is a great cut for roasting, mincing, casseroles, schnitzels and recipes where lean meat is required.  The silverside is also the most common cut for 'corned beef', an old fashioned but delicious way of preparing the meat!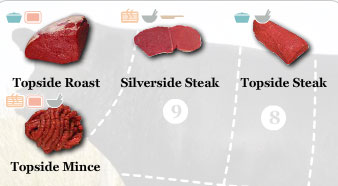 Knuckle
From the hindquarter, the knuckle is used for dicing, roasting or thin slicing.  It has a firm texture, so is most suited to slower cooking, the reward for this being great flavour.  Some examples are Stroganoff or kebabs.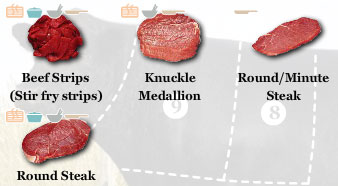 Nutrition
In today's world, nutrition is something we are all very aware of. This section aims to provide some information that can help you make informed decisions about including red meat (and in particular beef) into your diet.

About Red Meat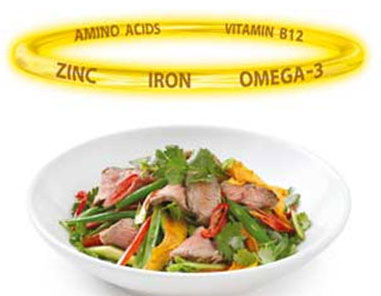 Red meat is one of the very best sources of Protein in the diet. Complete protein (animal protein) contains all the essential amino acids needed by the body for the formation and building and repair of muscles, bones and teeth, hair and nails, and the growth of these tissues. Proteins act as antibodies, enzymes and hormones; aid blood clotting, and store oxygen within muscle for use during exercise.
Red meat is also the largest contributor of readily available iron and zinc in the Australian diet, and the second largest contributor of omega-3s. As part of a healthy, balanced diet, red meat can help prevent iron and zinc deficiency, which can affect functions you need for everyday activities, like your memory, attention and learning.
Iron: – People low in iron may feel slow in mind, and body. Iron is critical for carrying the oxygen in blood that cells need to make energy.
Zinc: – After iron, zinc is the second most concentrated mineral in your brain. It's involved in virtually every job that brain cells do.
Omega-3s: – These are the building blocks of your brain, giving shape and structure to its cell walls.
Amino acids: – These are the essential components of protein. They are needed to make the chemical messages that allow your brain cells to talk to each other.
B12: – Vitamin B12 is a key ingredient in nerve fibres, helping them transmit their electrical signals ultra-quickly, so we think fast.
So enjoy red meat for dinner with your family tonight. It's the smart way to feed your brain, and it tastes delicious too.